Cloud drive support in Seedbucket!
We are thrilled to announce the general availability of version v1.2.4 of our "Seedbucket" web application. All existing Seedbucket installations have been already upgraded to the latest version!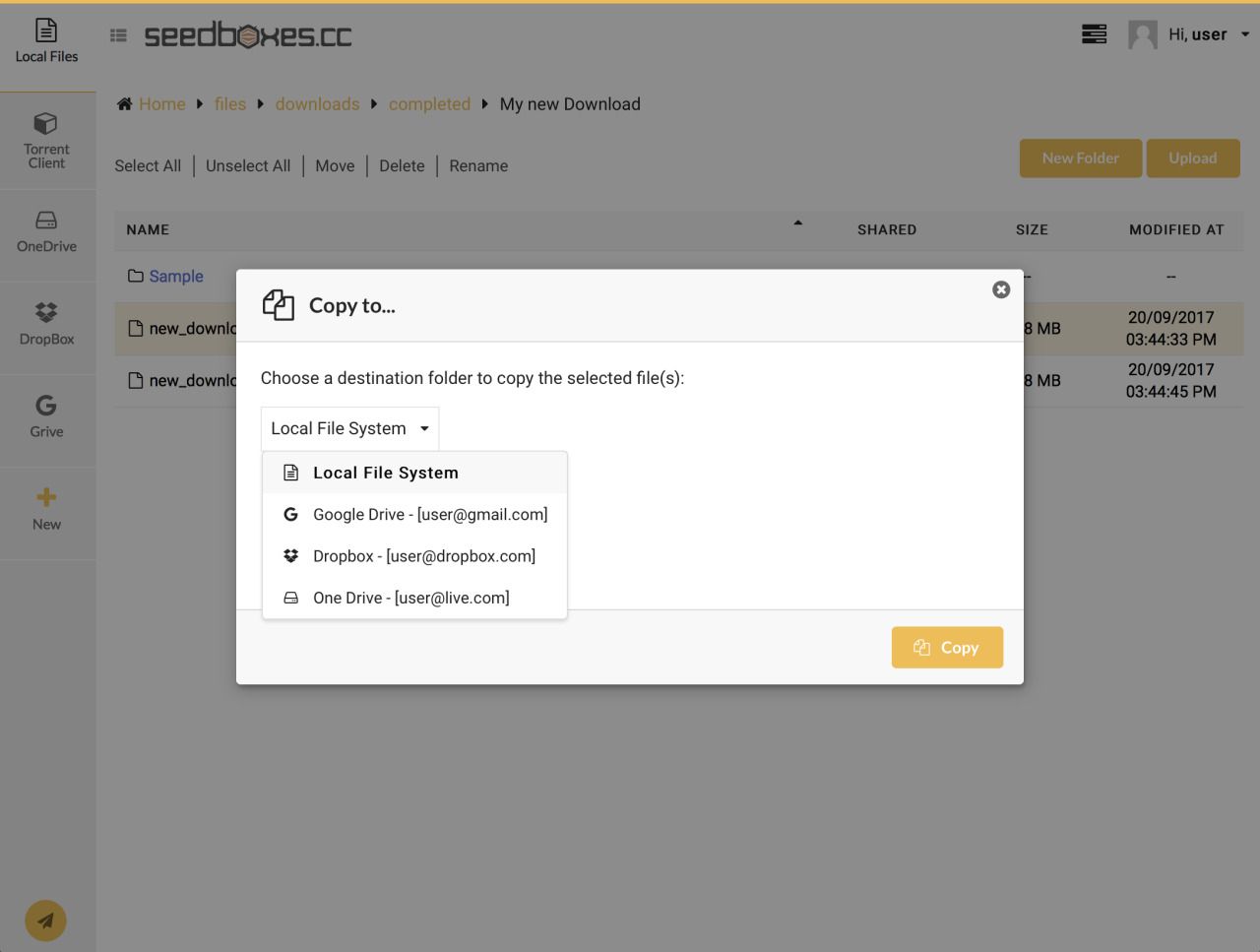 This version includes many small bug fixes, improvements and feature additions from the previous general available version. Most of these fixes have been reported by our clients, which we thank for the helpful and positive feedback that we received from them all this time!
The most important new feature, is of course the possibility of adding custom "Dashboards" to the application, and including Cloud Storage support for these dashboards as well!
In detail:
You can mount multiple cloud storage accounts in your Seedbucket. For starters, we support Google Drive, DropBox and Onedrive
You can manage your files in your cloud drives within Seedbucket, as you would manage them within the interface of the cloud drive itself.
You can share files from your cloud drives, directly within Seedbucket
You can upload/download files to your cloud storage drive within Seedbucket from your PC directly
You can copy files between your seedbox and the cloud drives
You can copy files between your cloud drives
You can see the most important changes in Seedbucket, in the Changelog.
We hope that you'll enjoy these new features as much as we did developing them. We are already working on many new improvements and features, including the following:
Split screen dashboards!
Fully responsive design and mobile version of the application
Drag and drop support for uploading files and torrents
Ability to mount FTP/SFTP drives and be able to copy files directly from them to all cloud drives and the seedbox filesystem!
Stay tuned, and please keep sending us feedback!