Seedbucket v3.3.0 and important changes to your crypts!
As of today, and based on your precious feedback, we simplified the creation of crypts in Seedbucket, making it more straightforward and even easier to use!
And for those who are not using the crypts feature, we added a couple of new things to help you organize your dashboards and drives and smoothen out a few annoying bugs!
After you log in to your Seedbucket, you will notice that there are new dashboards on your main sidebar with a lock icon. The reason is that for each crypt that existed in your account (previously found below the drives' list in settings), a new storage drive type, called "Crypt Drive", has been created. Your new crypt drive will list the contents of the previously encrypted folder. It contains your existing crypt settings and has been automatically connected to a new dashboard in order to access it.
These dashboards are named after your existing crypt-friendly names. You can rename them from your Settings at any time.

That means no more "crypts" section in your Settings -> Drives. All of your used crypt drives have been transformed into crypt drives, which you can view under the same page along with your other storage drives and access their keys and settings.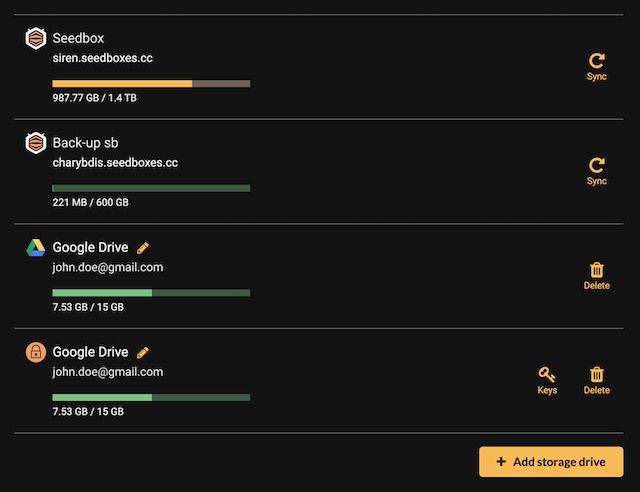 NOTE: Unused crypts from your crypts list before the migration were not added to your account. If you still need them, please contact support immediately so we can provide you an export of their settings.
To create a new crypt drive, the storage drive you will add encryption should be already connected. If not, go ahead and add it first. Let's say you want to encrypt your Google Drive, you need to add your Google Drive account first. Once connected, add a "Crypt Drive" and associate it (with your Google Drive) from the dropdown list, as shown in the screenshots below.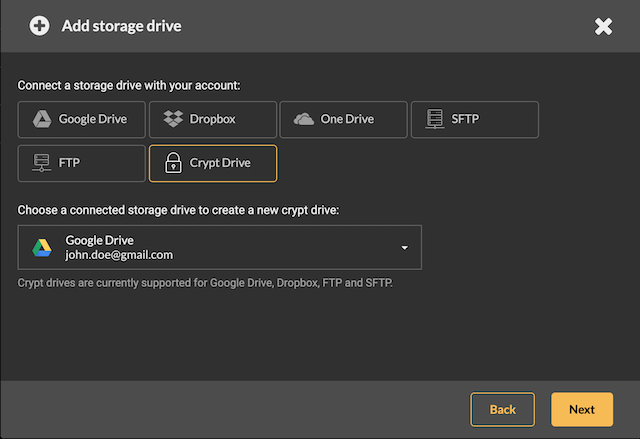 Another thing you might notice is that the dashboards that are connected with crypt drives will no longer list unencrypted folders if you have enabled folder name encryption. Unencrypted files will not show in any case. The encrypted folders/files, however, will still be listed in the associated storage drive, but encrypted of course.
In this release (as already mentioned in this post) after a lot of requests, we have also included the ability to rename the title of your dashboards and drives! This feature is more useful for those, who have multiple drives under the same account and need a custom title in order to remember more easily what is what. You can easily change the title of your dashboards/drives from your settings by clicking the edit icon next to the title. The edit is not available however for your seedbox dashboards and drives.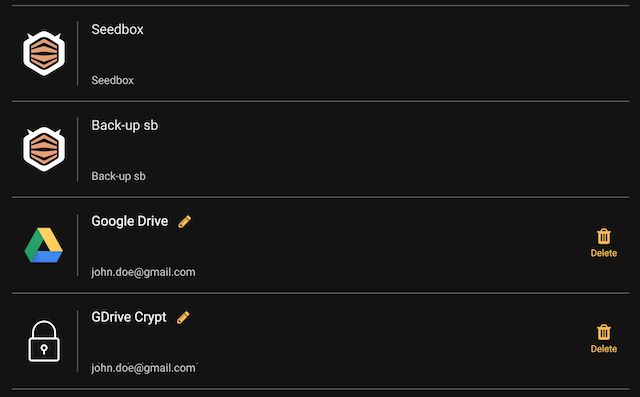 Finally, a lot of fixes and improvements have been made in order to make your Seedbucket experience even better and we have already started working on the next major features, among other things. :)
Please also check our full Seedbucket guide here.
Stay tuned, and as always, your feedback is welcome!