Plex Server with Google Drive Integration
We are happy to announce, that integration of Google Drive with our Plex Server installer is now official. Our users are now able to install a Plex Server with a remote connection to their Google Drive account while being able to stream from both the local seedbox's diskspace and Google Drive seamlessly.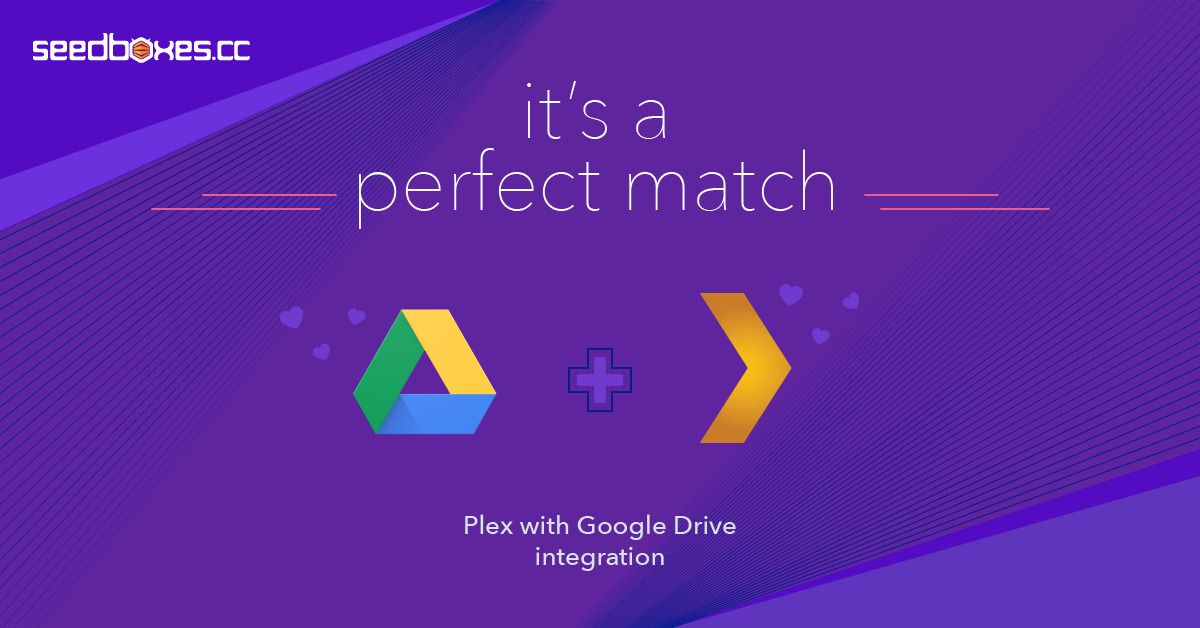 The installation is pretty straight forward, with an automated installer from within your client area, as you would expect from us.
We prepared a guide with the installation process as well, with details of the installation steps and screenshots.
Existing plex servers need to be uninstalled before being reinstalled with Google Drive support. Don't worry, we took care of backing up your "watched status" and progress of your media during the uninstallation process as well!
Don't forget, you can transfer content from your seedbox to your google drive account in an easy way, right within your browser, with Seedbucket!
It is also possible to install a script to automatically offload twice per day any content in your local plex folder to your google drive. Contact our support, if you need such functionality!